Ravenpaw is a black smoke tom with green eyes.
Description
Appearance
Coming Soon
Character
Ravenstorm is an attractive character. He has admirable qualities that earn him a place as one of the Clan's top ranking warriors. These qualities range from those seen only by a select few, and the ones that depict him as a protective and determined warrior of ThunderClan. He also doesn't openly challenge his mother's ways but he does it in a subtle way. The tom doesn't always agree with her 'ask questions later' method, and does voice this. He believes it is one of his rights to challenge the leader's word, no matter who it is. Ravenstorm is a very charismatic tom. He tends to appeal to other's in ways that he tends to manipulate them. But he can only do this because of his heritage as the leader's son, and because who he is as his own person.
The tom has some aggressive tendencies that more relate to being forceful. He generally wants things done his way and can and will whine when they don't his way. The tom only gets aggressive in this way when he knows that he can get his way and that someone is only standing in his way. He is also ambitious in his own right. He wants to succeed in being one of the best warriors next to his mother. His desire to do so has made him in the past push himself, but not out of his comfort zone. Because of his own ambitions he is seen to be a determined young cat. Ravenstorm is also set in his own ways because of this general attitude and is seen to be proud of this. His pride is not so easily hurt, but it can be when someone knows where his true heart lies.
On the inside he is an insecure and misguided cat. From early on, he has had insecurities. But only as he has grown have they either flared up or gone away. Most of them stem from his mother and how she rules the Clan, but he also fears how he is perceived. Ravenstorm doesn't wish to be seen as the supposed blood-thirsty cat that his mother is. He wants to be a strong warrior who was better than that and ends up having a long, happy life where he hopefully settles down with someone. The tom was misguided in the sense that he has a poor understanding of right and wrong.
Abilities
Coming Soon
Biography
Backstory
Ravenkit makes an appearance in Spiderstar's Heart in the prologue. The tom, unnamed at first, is seen waking up, crying. This disturbs his mother, Spiderstar, who opts to carry her son out of her den so as to not disturb her mate and other kitten. The she-cat takes him to a clearing not far from camp where the moonlight shines on the both of them. When they settle, his mother asks him whats wrong and Ravenkit replies that he couldn't sleep. Spiderstar pulls her son closer and tells him that he reminds her of herself and her adoptive father when she was young. Ravenkit asks what her 'father' was like and if he was as strong as her and his father. Spiderstar gives a soft chuckle before saying that Adderclaw was stronger than her and Darkspirit combined. The she-cat then states that if he promises to go to sleep that she'll tell him one of her best stories. Ravenkit nods enthusiastically, settling closer to the large she-cat when she begins to tell her story.
Roleplay
Coming Soon
Lineage
Father:
Darkspirit: Living
Mother:
Spiderstar: Living
Sister:
Starlingpaw: Living
Grandfathers:
Falconheart: Deceased; StarClan resident
Mudfoot: Deceased; StarClan resident
Grandmothers:
Sorrelstar: Deceased; StarClan resident
Nightflower: Living
Uncles:
Aunts:
Dipperstorm: Living
Brightstorm: Living
Half-Uncle:
Birdstar: Living
Half-Aunt:
Morningfoot: Living
Great-Uncles:
Flametail: Deceased; Dark Forest resident
Cheetahspirit: Deceased; StarClan resident
Great-Aunt:
Bumblefern: Deceased; StarClan resident
Cousins:
Relationships
Family
Coming Soon
Coming Soon
Coming Soon
Peers
Coming Soon
Quotes
Coming Soon
Images
Life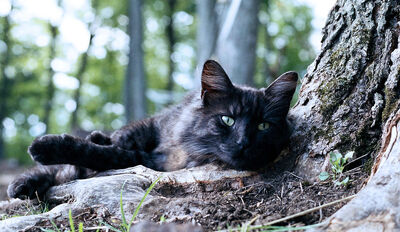 Pixels
Please do not edit this gallery without permission from the role-player