Sandfur
Affiliations
Current
StarClan
Past
RiverClan, Loner
Names
Loner
Warrior
Senior Warrior
Elder
Barwon
Barwon, Sandfur
Sandfur
Sandfur
Life
Age
Approx. 103 moons (8.58 years) at death
Status
Deceased
Cause of Death
Old Age
Debut
Unknown
Last Post
Unknown
Family
Father
Unknown tom
Mother
Unknown she-cat
Siblings
None
Mate
Reedpelt
Kits
Aspentail, Skipperpelt, Eelface
Education
Apprentice
Eelface
Roleplay
Owner
Beau
Sandfur was a dusty-ginger tom with yellow eyes.
Description
Appearance
Coming Soon
Character
Coming Soon
Abilities
Coming Soon
Biography
Roleplay
Sandfur does not formally appear before or in the roleplay.
Lineage
Mate:
Son:
Aspentail: Deceased; StarClan resident
Daughters:
Skipperpelt: Living
Eelface: Deceased; StarClan resident
Granddaughters:
Salmonclaw: Living
Troutstream: Living
Ivytail: Living
Great-Grandson:
Nightkit: Unborn
Great-Granddaughter:
Cootkit: Unborn
Relationships
Family
Skipperpelt, Aspentail, and Eelface
Coming Soon
Love Interests
Coming Soon
Trivia
He retired at a very old age, probably only a few moons before passing away in his sleep. Beau thinks he might of been around to see his first granddaughter, Salmonkit, be born.
Images
Life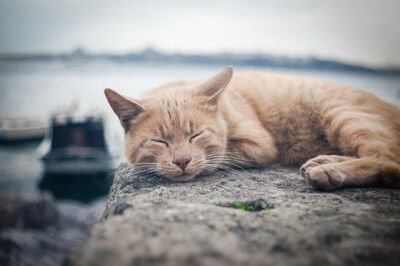 Pixels
Please do not edit this gallery without permission from the role-player