Skipperpelt is a tabby-tortoiseshell and white she-cat with yellow eyes.
Description
Appearance
Coming Soon
Character
Skipperpelt is a cat who has lived through most of RiverClan's history. She was born only a few years after the Clan was made official, and has since been loyal. She can recall almost any historical event due to her age, and due to this she remains as a very, well-respected elder amongst the Clan. For Skipperpelt is the last of her age - cats alive in the early days who saw what the Clans were and how far they evolved to become as regal as they are now. She has this attitude that RiverClan is a home to all of the most regal cats who call the forest home. The she-cat taught this idea to her own children, and hopes that through them the Clan of old can continue to stay true.
The she-cat is a very religious character as well but, not so much in the sense of what a medicine cat is expected to be. Skipperpelt believes from the moment a kitten is born, their destiny is shown through the stars of Silverpelt. Likewise, she openly 'preaches' about this and has taught her kin this belief. She has never not doubted this idea as she was once taught it be her own mother. However, because of this she can be quite snappy to those that doubt her and this idea.
Abilities
Coming Soon
Biography
Adulthood
Coming Soon
Pedigree
Mate:
Cloverstorm: Deceased; StarClan resident
Daughters:
Salmonclaw: Living
Troutstream: Living
Grandson:
Nightkit: Unborn
Granddaughter:
Cootkit: Unborn
Father:
Sandfur: Deceased; StarClan resident
Mother:
Reedpelt: Deceased; StarClan resident
Brother:
Aspentail: Deceased; StarClan resident
Sister:
Eelface: Deceased; StarClan resident
Niece:
Ivytail: Living
Cousin:
Newtstar: Deceased; StarClan resident
Relationships
Family
Coming Soon
Coming Soon
Love Interests
Coming Soon
Other
Coming Soon
Images
Life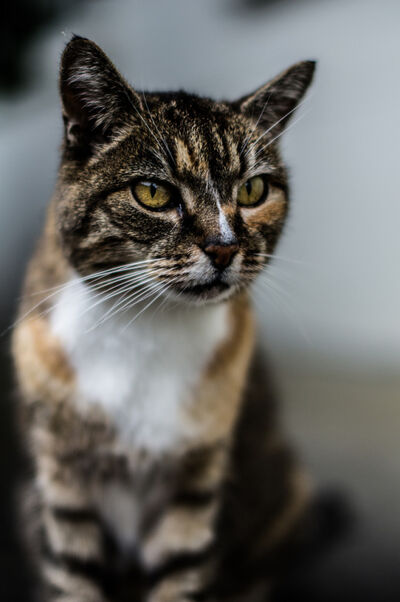 Pixels
Please do not edit this gallery without permission from the role-player