Snakefang is a dark brown tabby tom with copper eyes. He is a current warrior of ThunderClan. The tom was born to Pheasantcloud and Ivynose and grew up in their care. He became the apprentice of Spiderstar; who has become one of his good friends.
Description
Appearance
Coming Soon
Character
Coming Soon
Abilities
Coming Soon
Biography
Adulthood
Snakefang is first introduced carrying a large partridge to the nursery for the resting queens to share. As he exits the den he runs right into Dipperpaw and knocks her over. He apologizes ever so dearly for running into her and she brushes it off with a smile. The two young cats start chatting up and are only interrupted by Dipperpaw's warrior ceremony where she is named Dipperstorm. Snakefang gets really excited at the prospect of hunting and patrolling with his dearest friend with fewer restrictions than what it was like as apprentices. However, much to his own embarrassment, she licks his cheek and gets all flustered when it gets all awkward. The situation all comes down to the pair of them sharing their feelings for each other.
In the hours following their confessions, Snakefang tells Dipperstorm about Spiderclaw when they start talking about who could be the next ThunderClan deputy.
Pedigree
Father:
Pheasantcloud: Deceased; StarClan resident
Mother:
Ivynose: Living
Grandfather:
Mothwhisker: Deceased; StarClan resident
Grandmother:
Nightflower: Living
Aunt:
Spiderstar: Living
Half-uncle:
Tatteredstar: Living
Relationships
Family
Snakefang loves his parent's greatly and has never had a bad thought about them. He's proud to call them mum and dad, and can see they're proud of him too. The tom keeps in contact with them as much as he can. He doesn't want to lose their close bond and doesn't want them to feel bad about him at all. Snakefang just wants to be remain proud and supportive of him, as that is all he believes they wish.
Being both his aunt, and former mentor, Snakefang has plenty of views on the older warrior. He loves her as an aunt, and thinks she's really cool and weird at the same time. As a mentor, he respects her greatly and considers himself praised to of been taught by one of the Clan's best warriors. He is also very proud and happy about her current status as leader of the Clan and thinks it is one of the best things to happen for her in a long time.
Friends
Refer to love interests for more details.
Love Interests
The two of them have known each other since they were young kits. Snakefang is about a couple moons older than Dipperstorm, but that didn't change anything as they aged. When they were free of duties, the two often played and explored together. With a close friendship, the tom soon found that he felt another way about his friend. He wants to be more than best friends, and hopes that she feels the same way. Snakefang soon found, after a rather awkward moment, that Dipperstorm does share his feelings and the two have gone on from since then.
Images
Life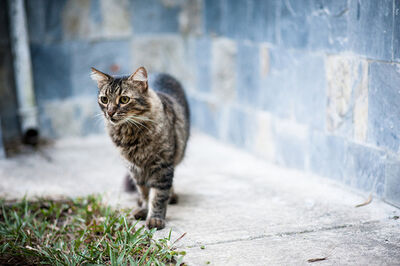 Pixels
Please do not edit this gallery without permission from the role-player